You are very welcome to send your unsolicited application!
It could be that we could find a place for you too….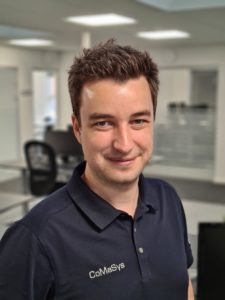 Jonas Ibsen - HR responsible
As a CoMaSys employee, you get:
Lovely colleagues who help to make your everyday life more fun.
You do not need to grease a packed lunch. We feed you!
Salaried employees receive a pension scheme.
A seat in state-of-the-art office facilities
Flexible working hours to fit into your private life.
Become a partner now - and create more profits in your company
Together we find the solutions that suit your customers and you!