Outlook 2016 - Exchange Email Setup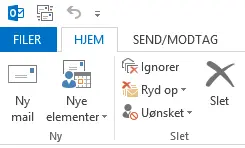 This guide is based on Microsoft Outlook 2016 and that autodiscover on the domain is configured.
Open Microsoft Outlook
Choose file up in the left corner.
Now click on buttons Add Account.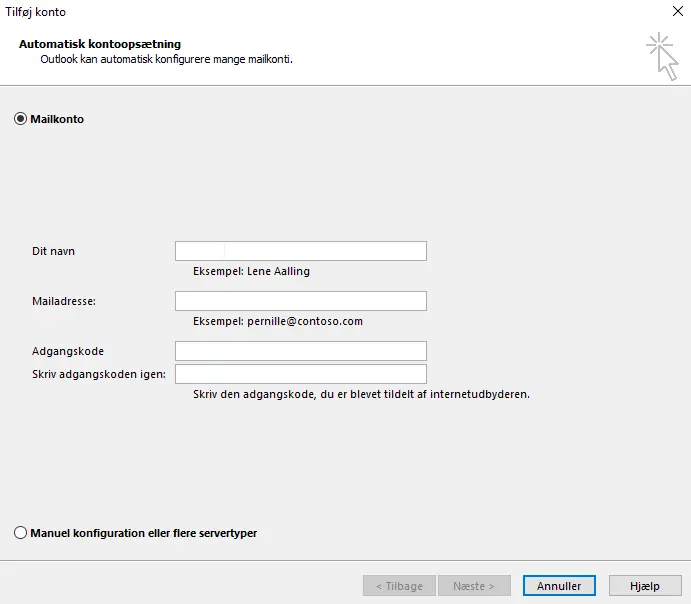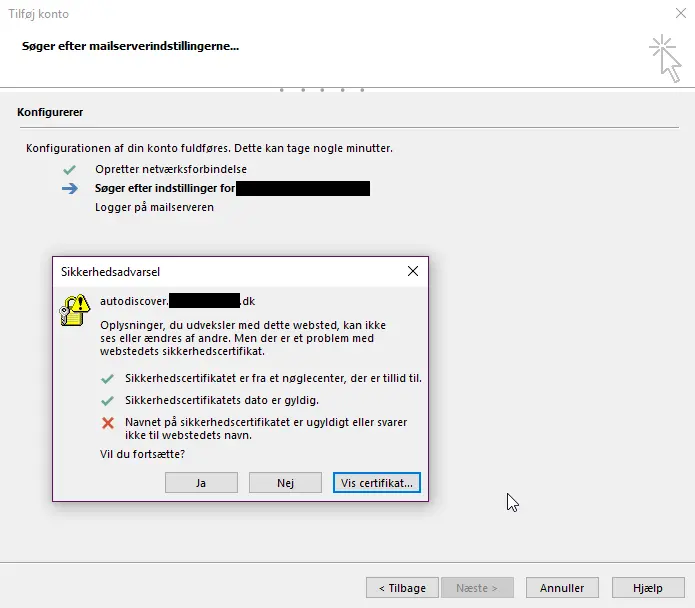 choose Yes if this warning appears.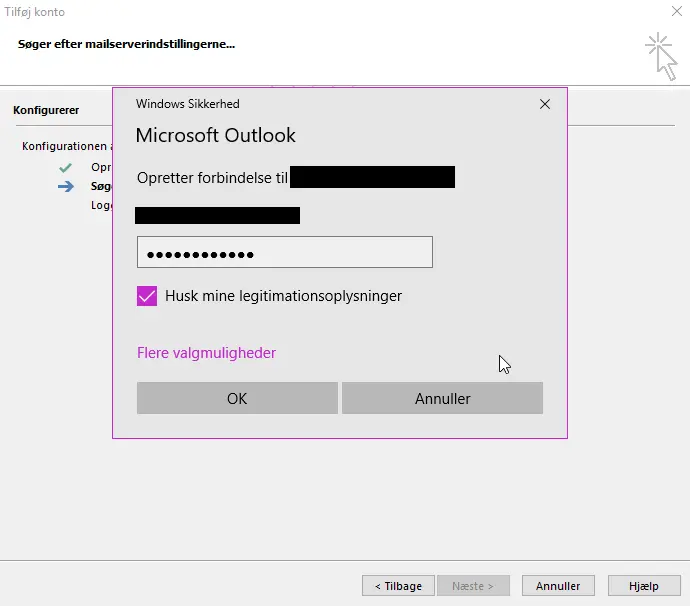 Enter your password for the mail account.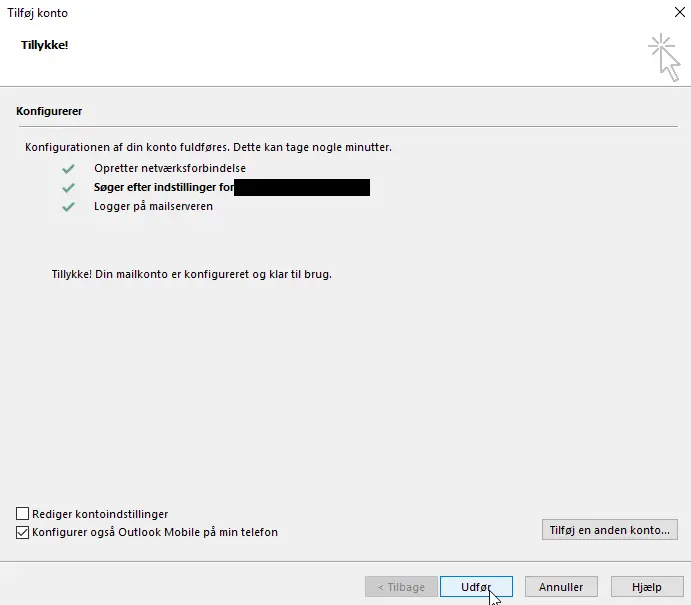 Now click the Finish button.
Congratulations your email should now be set up correctly!
Vi vil så gerne have dig med på holdet !
Udfyld nedenstående felter og vi ringer dig op så vi kan drøfte, hvordan vi sammensætter en ordning der passer til dig og dit firma