Cloud-based antivirus (Endpoint Security)
- with a wealth of options including Journaling Roll Back(1)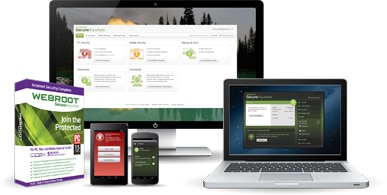 The world's smallest anti-virus (less than 800 KB).
Central control with full control.
Installation in less than 10 seconds.
Fits into both physical and virtual environments.
Also works on mobile phones and tablets.
Complete scan of the computer in about 2 minutes.
Demands 95% less CPU than other solutions.
No download of major daily updates.
Updated real time - minute by minute.
Uses almost no bandwidth.
Significantly higher identification of malware.
Journalling RollBack and Auto Cleanup (1).
+ Many other benefits and improvements over competing antivirus products.
Journalling Roll Back / Auto Clean up (1)
This means that should you unexpectedly become infected with an unknown virus after you have installed this antivirus, the changes that the attacking virus makes in your files are removed.
This also applies even if it takes weeks from you becoming infected until the virus strikes.
This also applies to viruses that encrypt files and require ransomware.
So it is not just the infected file that is removed - but also all the changes and ills that the virus has made.
At our IT company also offers a reseller program on our cloud-based Webroot Secureanywhere antivirus - however, this presupposes a certain volume.
Contact us on 70 269 267 or sales@comasys.dk for further information.
Vi vil så gerne have dig med på holdet !
Udfyld nedenstående felter og vi ringer dig op så vi kan drøfte, hvordan vi sammensætter en ordning der passer til dig og dit firma