Intelligent wireless network, provides the best connection
- regardless of the area and number of clients on the WiFi network.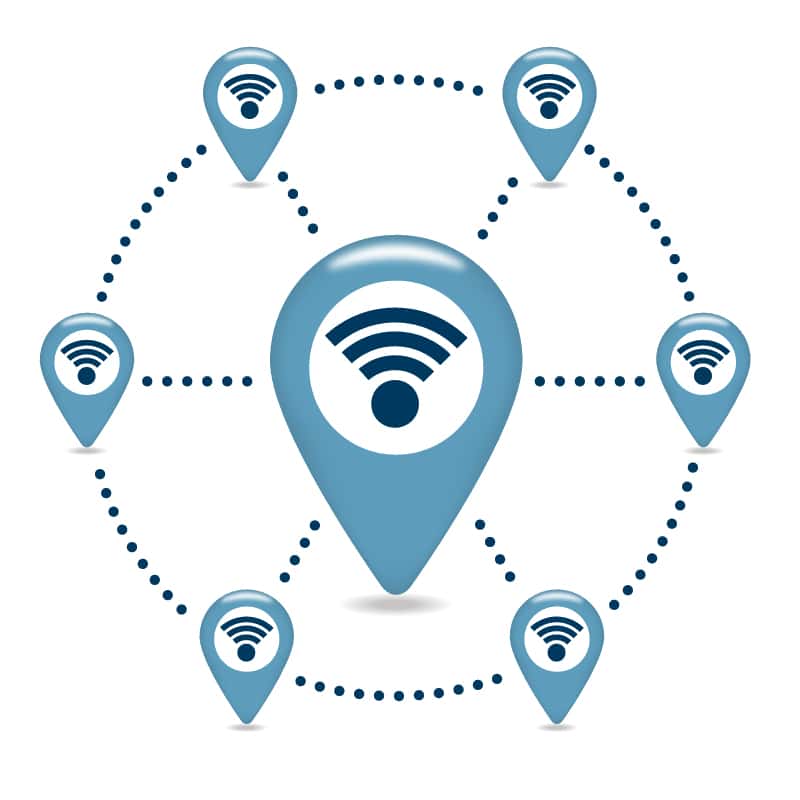 Intelligent network
We calculate and set up wireless networks of all sizes. Our access points support the latest technologies and can sit both inside and out.
Our Accesspoints are intelligent and act as a unified wireless network.
Several separate networks can be created which can be defined down to each individual access point.
They can operate without a central controller and can be expanded as needed.
Service agreement
With a WiFi service agreement, you secure your investment in the best possible way.
Maintenance of network devices.
Upgrade firmware and software as needed.
Replacement of hardware as needed.
Backup and redundancy on both power, internet, network and equipment.
Warranty on hardware throughout the service period.
SiteSurveys performed at advantageous prices.
Controller that increases the performance of the network itself.
Centralized Captive Portal.
Become a partner now - and create more profits in your company
Together we find the solutions that suit your customers and you!