Microsoft 365 BS
78.70kr / month pr. user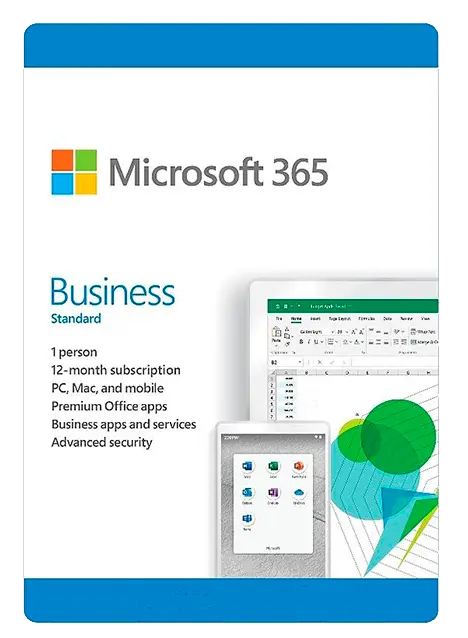 flexible
Microsoft 365 gives you flexibility. You can work with your files on several different devices. If you have a business, you can easily scale up and down in licenses.
Work in the cloud
You can work in the cloud, giving you more confidence not to lose your data. It does not matter if your hard drive burns down or your PC is stolen.
Collaborate
Work with others through Microsoft Teams. Here you can run projects and share files as well as dialogs.
5 units per user
You are allowed to install office suites on 5 different devices. Office can be with you and your work in your everyday life.
Microsoft 365 - your path to greater efficiency at work, at school and in your free time
Dear child has many names. Some call it o365 others ms office 365. Whatever you know it as, Microsoft 365 is an indispensable tool.
In a busy day, it is important to be able to easily get in touch with others, share work documents and calendars and much more. Working life is characterized by great flexibility and it supports Microsoft 365.
Did you know that a Microsoft 365 business subscription comes with cloud storage?
The practicality of the subscription is that it comes with cloud storage. For you, it offers some specific benefits.
It raises efficiency and productivity
Easy access to shared documents and from mobile devices
Everything is synchronized on all devices - if there is internet on the device
You have the latest editions of the popular programs
Experience all the benefits of a Microsoft 365 subscription at a great price. Can be ordered above
Buy Microsoft 365 for Business and Industry here
Microsoft 365 Business is aimed at companies and businesses that want good prices on Microsoft 365. The solution helps to keep IT costs down, increase efficiency and collaboration.
Did you know that Microsoft 365 is also important for security? This is because the cloud-based technology means that the programs are always fully updated. This allows any security breaches to be closed as soon as they are discovered.
Microsoft 365 (for some known as Office 365 Exchange online) helps you with your daily tasks
With the large selection of apps, it is easy to keep track of the plans and tasks in everyday life. Calendars are easily shared across the board. Both between people and entities. You can do the same with files and documents. With Microsoft 365 in the cloud, you also get the latest features in the applications. Then you are guaranteed full efficiency and safety.
The license also gives you the opportunity to use advanced functions for security and access control. That way, no unauthorized person can access your files.
Storage space in the cloud with OneDrive
Are you looking for storage in the cloud at a good price? Office 365 comes with 1 TB of space in OneDrive. There you can store backups of your most important data and files. At the same time, you can access the files from anywhere, as long as you have your password and internet connection.
Microsoft 365 Teams, Outlook and others - Microsoft 365 licenses create collaboration
With your Microsoft 365 subscription, you get everything you need for an efficient everyday life. Among other things, you get apps like:
SharePoint
Exel
Powerpoint
Publisher
Word
Onedrive
onenote
exchange
mail
Outlook
FAQ - Frequently asked questions for O365
How much does Office 365 cost?
Microsoft Office 365 BS costs DKK 78.70 per md. per. user. You have the option to install Office 365 on 5 devices.
What is Microsoft 365?
Microsoft 365 is a cloud-based subscription package. In it you get the programs from the Office suite, storage space in the cloud and a lot of different functions for collaboration.
Microsoft 365 - how does it work?
A Microsoft 365 license can be installed on up to 5 devices. For example. you can install Microsoft 365 on your iPad, IPhone, Mac and Chromebook. No matter where you are and what device you use, you can use the popular Office apps. The advantage of being a cloud solution is that all programs and features are fully up to date, secure and you can work in them real time.
Buy Microsoft 365 and experience the difference
Want the many benefits and smart features of Microsoft 365? Fill out the order form here and get the license sent to you within just 2 hours. If you have questions about the functions or any of our other products, you are welcome to contact us on tel. 70 269 267.
We have customers in Odense, Copenhagen, Aarhus, Aalborg and the rest of Denmark
We know you will be satisfied…
No notice period. If, unexpectedly, you want to stop, you will not receive any more bills
Your files are protected in the cloud - no need to worry anymore. You have 1 TB of online space
Use your office suite all over the place. Use online versions of word, excel and powerpoint. Right in these at the same time as others.
Professional email system, which is created based on your domain.
A whole bunch of plugins that streamline your everyday life. Whether you need to record mileage or other challenges.
Collaborate across the organization with Microsoft Teams
The whole office at your fingertips!
You know most of the items / programs that we show below. Then imagine that you can fix the files in the cloud at the same time. It is effective when there is more about a project. Contact our IT company in Odense, and hear more.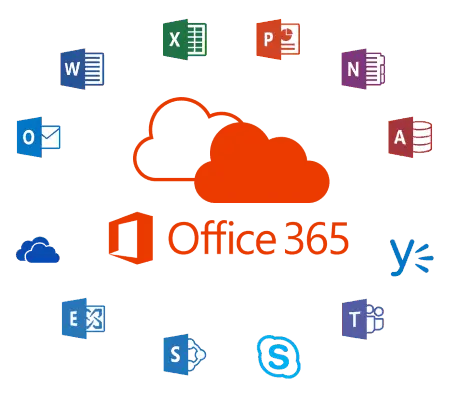 Works fine, had no issues installing and have been using it since June (now late September) so it looks to be exactly as advertised. 

Do what it says. If you are familiar with office and need space in the cloud then this is a must. 

I need office business premium for 7 months now and I have to say I am impressed. Everything runs perfectly. Use the files in the cloud to make sure everything is saved.
So what are you waiting for?
You can choose to just pay the invoices we send manually - thus we do not automatically withdraw from your credit card. You decide!
When you order, a license will be sent to you within 2 hours on weekdays. In addition, there will be a link from which the office suite can be installed. It's easy and the program runs pretty much by itself.
Read more here about CoMaSys' general services