Telephony for companies
DKK 2,000 for total creation
from DKK 120 per phone / md

Hear more about telephone system from Flexfone
Easy installation
CoMaSys does it for you. You will be called within 24 hours once you have entered how many licenses you need.
Cloud PBX
The telephone exchange is located in the cloud. You can access it wherever you are. In addition, everyone also has an app where you can perform many of the tasks.
You do not need new phones
All mobile phones are compatible.
Integration
You can integrate with Microsoft Teams so you can call this way. Integration with exchange is also included.
Flexfone uses TDC's master
It is important to have the best possible coverage. That is why flexfone collaborates with TDC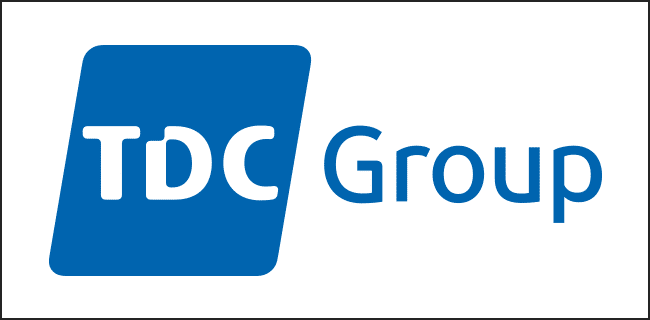 What are the benefits of such a business phone system?
Good customer service
More mobility and flexibility
Reliable and stable
Cheap business telephony
Possibility of desk telephone
And much more
With Flexfone business telephony, you do not have to miss a large order if you do not have time to pick up the phone. You can set everything from conversion to a vacant employee to opening hours and much more. It can benefit both small businesses and larger businesses.
What is IP Telephony?
IP telephony is the modern telephony solution of the future. The connection by IP telephony takes place over the Internet. Here you get a digitized telephone exchange via the broadband connection.
IP telephony is becoming an increasingly popular form of communication, often replacing traditional telephone systems.
How does IP telephony work?
IP telephony uses "Internet protocols" to communicate with digital means over the Internet.
By using this technology rather than traditional telephone systems, business owners can take advantage of an Internet connection and the accompanying hardware and applications to communicate more efficiently.
You can make calls from a mobile, landline or via an application on your computer.
The company gets a main number with dialing, where the call then e.g. goes on to a mobile phone.
What does IP telephony cost?
At CoMaSys ApS, IP telephony costs 2000 kroner in set-up and from 120 kroner per. phone pr. month.
There is no binding on our solutions.
Why choose Flexfone IP telephony?
As a certified reseller of Flexfone IP telephony, we believe that this is the best solution you can get when it comes to business telephony.
Here, your system is assembled on the user-friendly and intuitive platform Myfone. This allows you to combine the flexibility of the mobile phone with the functionality of the desk phone.
At the same time, you get a flexible and user-friendly switching system, where you can log in and change the settings yourself. You can therefore choose how it should work and what you need. You can make changes exactly when it suits you.
You can answer calls, transfer calls from desk phones directly in the browser or app, make phone queues more optimal, set up key menus that guide your customers to the right employee and much more.
Flexfone is also a Danish company with many years of experience in business telephony.
Is IP telephony stable and reliable?
IP telephony is both stable and reliable. This is important as a bad network does no good to a business.
Here you get the benefit of good coverage from TDC's mobile network, which is known by many to be Denmark's best.
Are you looking for company telephony? Learn more about our Flexfone prices
Although it may sound expensive, internet telephony from CoMaSys ApS is not an expense that jumps the budget.
The actual creation costs 2000 kroner, while it costs from 120 kroner per. phone pr. month. You can therefore easily get efficient company telephony at competitive prices. Everyone can join in!
Do you have questions or want to know more about our Flexfone prices? Then you are welcome to contact our IT company in Odense on Funen.
IP telephony for business - Cheap business telephony from Flexfone dealer
With CoMaSys ApS we provide IP telephony to companies that want to be mobile and efficient. An IP phone works and looks like a regular office phone. The only difference is that the IP phone is not connected to a telephone jack, but is connected to the Internet instead. The call is therefore via the Internet and not the traditional telephone lines.
All companies are different, and thus also have different needs. As a certified reseller of Flexfone's business telephony, we have the opportunity to tailor a solution to your wishes.
It is important for us to provide solutions that meet your specific needs, with features that are designed to facilitate everyday life and streamline your phone calls.
Together we find a solution that suits you, your employees and your customers. With us, you are guaranteed solid products at competitive prices.
Our solution covers all the needs a company may have for a complete telephone system with conversion and much more.
IP telephony provider with customers from Copenhagen, Odense, Aarhus, Aalborg and all of Denmark
Are you looking for a comprehensive telephony solution for your business? In addition to having flexible, user-friendly and cheap business telephony, with a Flexfone solution from CoMaSys ApS you will have access to indispensable functions when it comes to handling telephone calls in your company.
To ensure an easier everyday life in the company, you get a number of functions that are important in a busy working day. For example, we offer Flexfone's platform Myfone, which is packed with everything a company needs.
Myfone is equipped with practical functions such as call transfer between employees. It can be done with a few clicks.
If you need more functions such as taking Myfone on the go, logging off and on telephone queues or the like, it is also possible. If you want table telephony, it is also fully integrated in Myfone.
As a provider of IP telephony and cheap business telephony, we ensure that you get valuable solutions and full flexibility.
Do you need IP telephony from a Flexfone dealer? Contact us and get a quote on cheap business telephony
Are you interested in knowing more about how we can help your business? Then you are welcome to contact us for a non-committal talk on tel. 70 26 92 67. We are happy to guide you to find the perfect telephony solution for your company.
We have customers from Copenhagen, Odense, Aalborg, Aarhus and the rest of Denmark.
We know you will be satisfied…
No notice period. If, unexpectedly, you want to stop, you will not receive any more bills
Your company's telephony is gathered in one place on an intuitive and powerful platform, Myfone.
Transfer calls from your desk phones and directly in your browser, or in the iPhone and Android app.

Telephone queues make it easy to ensure that your customers get the best experience when they call you.
Set key menus that guide your customers to the right employee
Flexfone is a Danish company with many years of experience in business telephony.
Easy setup 
Below you can see an introduction to the system. Here you can change settings yourself, but you can also call and let CoMaSys do it. 

Get the right telephony solution
With IP Telephony from CoMaSys and Flexfone, you get a telephony system that is built for business. 
Our solution covers all the needs a company could have in connection with telephony and has full integration between desktop and mobile phones.
Cheaper subscriptions, lower call rates and a system without limits are just some of the things you can look forward to with Flexfone Business Telephony - and then of course it is delivered completely without binding.
So what are you waiting for?
You can choose to just pay the invoices we send manually - thus we do not automatically withdraw from your credit card. You decide!
Hear more about telephone system from Flexfone
When you order, we set up the system together. We will not let you go until you are satisfied and everything is running.
Read more here about CoMaSys' general services